Home / Classes / Calendar / Instructors / Registration / Location/ Tips

---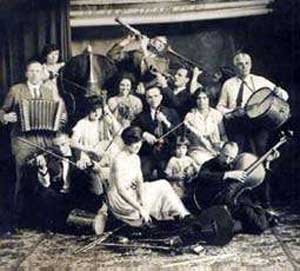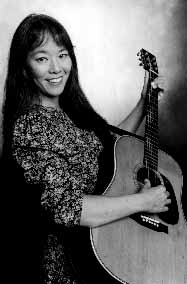 Julie Sakahara is a highly experienced guitar teacher, and a specialist in beginning and intermediate class instruction. She is renowned for her effectiveness, patience and good humor in motivating her students. She has been a guitar instructor for Puget Sound Guitar Workshop, Everett Community College, YWCA, and a number of West Coast music retailers. A versatile instrumentalist and vocalist, she performs in the Seattle area, and is a member of Local 76-493 of The American Federation of Musicians.
---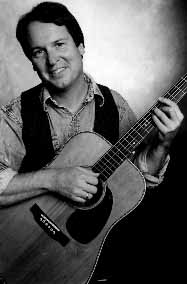 Joe Vinikow has over four decades experience playing and teaching the guitar. A graduate of Yale University, he holds an MA in Music from the University of Washington and has studied with jazz guitarists Joe Pass and John Pisano. He has been a faculty member of the Puget Sound Guitar Workshop since 1978, and has taught at the California Coast Music Camp, Georgia Straight Guitar Workshop, and the BC Swing Camp. Founder and director of the Guitar For Grownups program, he conducts intensive seminars year round for guitarists at all levels.
A former Artist-in-Residence for the Seattle and King County Arts Commissions, his work has been supported by The National Endowment for the Arts and the Washington State Arts Commission. Joe is founder of the dance band Full Swing and the string jazz ensemble JazzBow.

---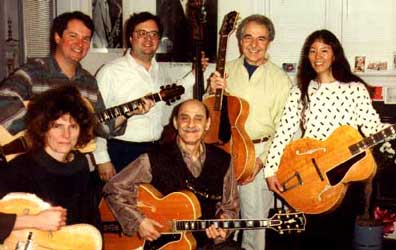 Joe, Julie and friends making some tunes with Joe Pass (seated) and John Pisano.
---
Home / Classes / Calendar / Instructors / Registration / Location/ Tips