Home / Classes / Calendar / Instructors / Registration / Location/ Tips

---
Registration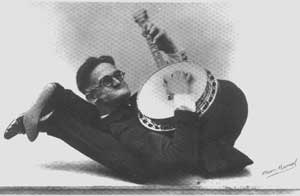 General Information- Classes are small-group seminars, and are filled on a first-come, first-served basis. Classes are small: the typical class size is a half-a dozen to a dozen students. Class sessions are an hour in length, and meet on Tuesdays for eight consecutive weeks. Our Seattle classrooms are located at Seattle's historic Roosevelt High School, just east of I-5 near Green Lake. There is free lighted parking at both locations. Maps and driving directions are available here.
---
Registration- Registrations are accepted for the full term only, and class space is reserved on a first-come-first served basis. To ensure a place in class, your registration must be received by us in advance. If space is available, you may be able to register on-site on the first night, but you must confirm with us in advance by phone, fax or email, so we can have your materials ready for you.
---
Class Levels- If you are unsure of which class would be best for your particular interests and ability level, please call Julie Sakahara at 206-322-5692, weekdays between 9am and 7pm. We can almost always place you in the right class in advance after a quick phone conversation. Open transfers: once in class, if you find that you've under or over-estimated your level, you are free to transfer to any other class at any time during that session.
---
Absences- In the event you can't attend a given class session, we will forward class materials to you by email, regular mail or fax. If you have specific questions, you are welcome to call for phone support weekdays between 9am and 5pm. We are committed to helping you complete your class successfully, but please be aware that tuition is not refundable or transferable for missed classes.
---
What Do I Need To Bring To Class?- A guitar and a pencil. (No amps, please.) We supply all materials, and there is no need to buy books or sheet music outside of class. Optional supplies you might bring could include: a guitar tuner, capo, folding music stand, portable audio recorder. For information on making sure your guitar is properly adjusted, or a list of recommended area repair shops, check here.
---
Tuition- Class sessions are seven weeks in length, and regular tuition is $175, which includes tuition ($160) and materials ($15). No books or materials from outside of class are required. Students wishing to take more than one class concurrently may register for a second class for an additional $95. Registrations are accepted by phone, fax, email or regular mail with VISA or MC, or by check or money order.
*Special New Student Discount* A reduced rate of $150 is available for stuedents attending one of our class for the first time. New student tuitions must be paid in full before the first class session of the term. See calendar for class session dates.

---
Refunds/Credits- Tuition payments for classes dropped up to seven days before the start of classes are refundable, minus a $50 registration deposit. Classes dropped less than seven days before the start of the session are non-refundable, but may be credited towards another class in the current class year, minus the $50 registration deposit. Tuition credits are not transferrable, and are valid for one year from the date of issue. Tuition is not refundable or creditable for missed or dropped classes after the start of each session. Guitar For Grownups cannot be responsible for class cancellations due to weather related or emergency building closures ordered by Seattle Public Schools.
---
For more information, or to reserve a place in class, please call Julie Sakahara at 206/322-5692
or email: [email protected]
VISA/MC
---
Home / Classes / Calendar / Instructors / Registration / Location/ Tips