Home / Classes / Calendar / Instructors / Registration / Location/ Tips

---
Classes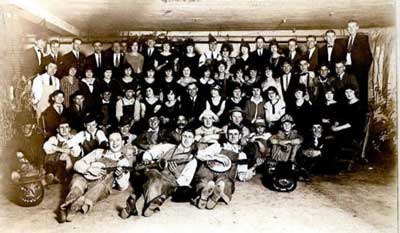 The Classes are small-group seminars, and are filled on a first-come, first-served basis. The typical class size is a half-a dozen to a dozen students. Class sessions are an hour in length, and meet on Tuesdays for seven consecutive weeks. Our Seattle guitar classes are located at Roosevelt High School, just east of I-5 near Green Lake. There is free lighted parking, and a map and driving directions are available here.
We offer classes in two general areas. Basic Skills classes are designed to get you up and running on the instrument with a solid command of the techniques you'll need to move forward in most any style of guitar playing. Repertory classes are designed for more experienced players who wish to expand their fingerboard ability, picking skills, chordal vocabulary, ornamentation and improvisation, jam session techniques, and broaden their understanding of musical concepts. All classes are offered each session.
It's our goal to help you find the class where you'll learn best and have the most fun. If you have questions about your class level, call Julie Sakahara at 206/322-5692, or email [email protected] and we'll be happy to help you determine which class is best for your abilities and interests. Class preview: If you'd like to observe a class in progress just let us know, and we'll schedule you for a class preview at no charge. No-fault registration: Once you're registered, if you find at any time that you've under or over-estimated your level, you are free to transfer to any other class during that session.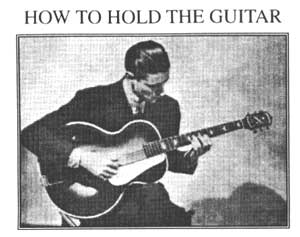 ---
Basic Skills classes are designed to build a foundation of good, solid technique, common to all styles of guitar playing. Repertoire for both classes is eclectic, encompassing folk, blues, country, classic rock and singalong favorites. The Absolute Beginners class requires no previous experience of any kind on the instrument. Students in Beyond Beginners should have some experience strumming with either fingers or a pick, and be able to play some kind of "F" chord, but may not be be able to move in and out of it quickly or smoothly. Either class can be a good review or refresher for rusty players ready to move forward quickly on a strong foundation of efficient hand and ear skills, and an overview of some basic practical music theory.
Absolute Beginners -starting fast, starting right
If you can snap your fingers, you can take this class. It's a fun, effective program for beginners who want quick results, and a solid foundation of good technique. Strumming, chording, singing along; the basics of all guitar styles. Learn folk, blues, country, and rock 'n roll oldies with efficient techniques to optimize your practice time. Lots of individual attention and in-class play. No musical experience required.
Tuesdays, 6:30pm. Instructor: Julie Sakahara

Beyond Beginners -skills and repertoire for the emerging guitarist
If you know a few basic chords, a few simple strums, this class moves you forward with a lively roundup of folk, blues, country, rock and singalong standards. Introductory fingerpicking and flatpicking; patterns, new chords, some basic theory and ear training, and lots of great tunes that are fun to play. A great refresher for rusty pickers, too. Music reading not required.
Tuesdays, 7:30pm. Instructor: Julie Sakahara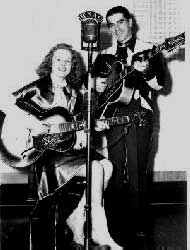 ---
Repertory Classes are designed for intermediate to more advanced players, who seek to broaden their technical skills and deepen their understanding of particular styles. Repertory players should have some experience either fingerpicking or flatpicking, should be able to move comfortably between the common major and minor chords in the open position (first three frets) and be able to play a barre "F" chord (first finger across all strings). These classes all feature new material and techniques each term, and may be taken repeatedly. Great for getting unstuck from a plateau and moving forward with new tunes and techniques, more confidence in the upper fretboard, and a broader understanding of key musical concepts.
The Acoustic Guitar Songbook -tunes and techniques for the advancing guitarist
An eclectic songbag from the roots of American music, arranged especially for the intermediate player. Good-time folk, bluegrass and honky-tonk classics, party rock, Beatle tunes, and singer-songwriter standards. Creative fingerstyle and flatpick patterns, chords up the neck, bass runs, licks, tricks and a little theory. A good opportunity to get off a "plateau" and move forward with your playing. Music reading not required. New material each term.
Tuesdays, 6:30pm Instructor: Joe Vinikow
Roots, Rock and R&B - jam session favorites for acoustic guitar
Party down with the essential blues, rock and R&B oldies arranged especially for unplugged guitar. Rhythm grooves, chords up the neck and hot licks, from Muddy Waters and Chuck Berry to the Beatles, Bob Marley and Bonnie Raitt. Jam session skills, theory, ear training, learning to hear and recognize chord changes. Music reading not required. New material each term.
Tuesdays, 7:30pm. Instructor: Joe Vinikow
Chords Up the Neck -an introduction to the rest of your guitar
An introductory program for intermediate folk, rock or blues players who greater confidence in the upper fingerboard. Expand your chordal vocabulary, while you learn to navigate the upper fingerboard with confidence. Movable chords up the fingerboard enable you to play any song in any key, without a capo. A fun, easy introduction to swing and jazz classics, western swing, jump blues, progressive pop and R&B. Music reading not required. New material each term. 8:30pm .
Tuesdays 8:30pm . Instructor: Julie Sakahara

Swing/Jazz Workshop -accompaniment, improvisation and The Great Songs
Jam standards, jazz ballads, bossa nova and more, as made popular by Ella Fitzgerald, Nat King Cole, Sinatra, Duke, Django and other great performers of the Golden Age of Song. Chord melody, arpeggios, scales, modes. Multi-part arrangements accomodate a range of ability levels. Music reading not required. New material each term.
Tuesdays, 8:30pm. Instructor: Joe Vinikow
---
For general registration information click here. For our calendar of class sessions visit here. For more information or to register, please call Julie Sakahara at 206/322-5692, or email [email protected]