Home / Classes / Calendar / Instructors / Registration / Location/ Tips

---
Calendar 2019-2020
Regular sessions are held Tuesday evenings, and contain seven full classes, including all materials. Registrations are accepted on a space-available basis up to the first night of classes. Early registration is strongly suggested, and a new student tuition discount is available. Classes are offered Fall through Spring; there are no summer sessions or classes on other nights of the week at this time. Guitar For Grownups can not be responsible for classes cancelled due to emergency facility closures.
Visit our registration page for full details.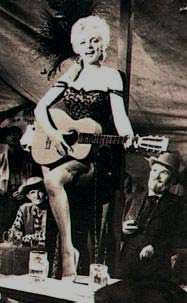 ---
-November 2019 Session: Tuesday evenings, October 29th- Dec 10th
---
-January 2020 Session: Tuesday evenings, January 7th - March 3rd
(No class Jan 28th or Feb 18th)
---
-April 2020 Session: Tuesday evenings, April 21st - June 2nd (March classes delayed due to school evening closure)
---
-June 2020 Session, Tuesday evenings, June 9 - June 16th (2 week special intensive sessions to be announced)
---
Absolute Beginners and Beyond Beginners are core curricula, designed to build solid basic skills. Acoustic Guitar Songbook; Roots, Rock and R&B; Intro Swing/Chords Up the Neck and Swing to Jazz are repertory classes offering new material each term, and may be enrolled in repeatedly.
---
For class descriptions visit here. For more information, or to register for a class please call Julie Sakahara at 206/322-5692, or email: [email protected]
---
Home / Classes / Calendar / Instructors / Registration / Location/ Tips